Chapter 7 Bankruptcy
by SKU
---
Published: Dec 11, 2017 | Updated: Nov 8, 2022 |
---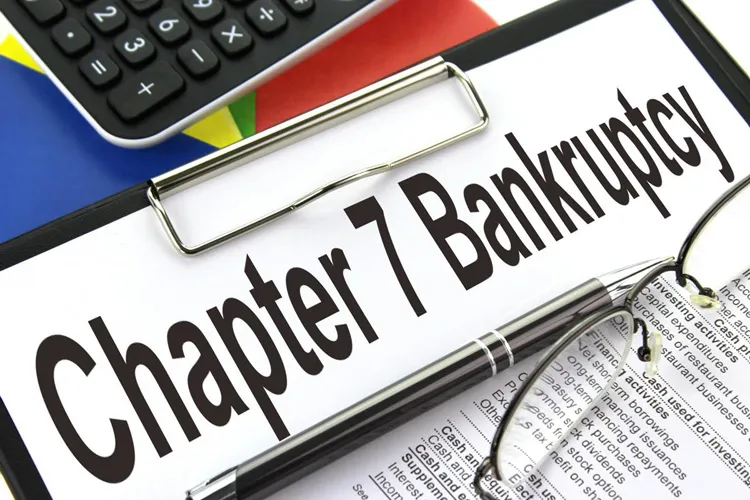 ---
Sharing is Caring!... Don't Care, Share & Save
Chapter 7 Bankruptcy
What is Chapter 7 Bankruptcy?
Chapter 7 bankruptcy is a liquidation proceeding designed for those experiencing financial difficulty that do not have the ability to pay their existing debts. The debtor turns over all non-exempt property to the bankruptcy trustee who then converts it to cash for distribution to the creditors. In the vast majority of cases the debtor keeps all of his property because the debtor has no non-exempt assets for the trustee to distribute. This is called a "no asset case". In about four months the debtor receives a "discharge" of all dischargeable debts, providing the debtor with a "fresh start". Although there have been predictions of gloom and doom regarding the new law, Chapter 7 remains a viable option for most individuals that seek it.
What are some of the requirements of Chapter 7 Bankruptcy Law?
1) Individuals whose debts are primarily consumer debts are subject to a "means test" designed to determine whether the case should be permitted to proceed under chapter 7. The means test is based on the median income of the debtor's state.
2) Individuals filing Chapter 7 bankruptcy will have to take an approved Credit Counseling Course before the petition can be filed.
3) Individuals filing Chapter 7 bankruptcy will have to complete an approved Financial Management Course before discharge can occur.
4) Individuals filing Chapter 7 bankruptcy will have to provide additional documentation to prove their financial condition.
What is the median income for New York State?
$52,024 - 1 Person Family
$66,667.00 - 2 Person Family
$79,154.00 - 3 Person Family
$96,527.00 - 4 Person Family
Add $8,100.00 for each additional person.
How much does it cost to file a chapter 7?
Costs: Filing Fee: $335.00
Attorney Fee:Range $900.00 - $1500.00 (depends on the circumstances).
Sharing is Caring!... Don't Care, Share & Save