Stephen K. Underwood, Esq.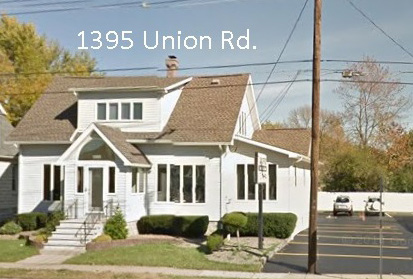 Is a Buffalo New York General Practice Attorney that has been providing sound legal advice and representation in a variety of legal areas for more than 19 years. Underwood is a graduate of the Binghamton University School of Management with a concentration in Finance (B.S. 1992) and obtained his Juris Doctorate from OCU School of Law in 1997. Mr. Underwood was duly licensed and admitted to practice law in the State of New York in 1998.
Legal Services
Accepts cases in the areas of Personal Injury, Uncontested Divorce, No Fault Divorce, Contested Divorce, Family Law, Bankruptcy, Criminal Law, DWI, Vehicle & Traffic, Adoption, Name Changes, Evictions, Small Business Law, Mechanics Liens, and Wills & Estates, and General Litigation.
Serving Buffalo, Niagara Falls, and Western New York
The office is conveniently located on Union Road near West Seneca Town Court. Offers a free initial telephone consultation, and represents clients in Federal, State, and Local Town and Village Courts in Western New York, including Erie County Court, NY State Supreme Court, Federal District Court, and Bankruptcy Court.
Customer Service
Clients receive exceptional customer service and can rely on responsive, efficient, and effective representation at reasonable fees and your phone calls will be returned promptly. Success is measured by results, and results are sought at every level of litigation. The law office of Stephen K. Underwood offers complete legal services so that clients feel secure and informed about their decisions.
Client's Rights
You are entitled to be treated with courtesy and consideration at all times by your lawyer and the other lawyers and personnel in your lawyers office.
You are entitled to an attorney capable of handling your legal matter competently and diligently, in accordance with the highest standards of the profession. If you are not satisfied with how your matter is being handled, you have the right to withdraw from the attorney-client relationship at any time (court approval may be required in some matters and your attorney may have a claim against you for the value of services rendered to you up to the point of discharge).
You are entitled to your lawyer's independent professional judgment and undivided loyalty un-compromised by conflicts of interest.
You are entitled to be charged a reasonable fee and to have your lawyer explain at the outset how the fee will be computed and the manner and frequency of billing. You are entitled to request and receive a written itemized bill from your attorney at reasonable intervals. You may refuse to enter into any fee arrangement that you find unsatisfactory.
You are entitled to have your questions or concerns addressed in a prompt manner and to have your telephone calls returned promptly.
You are entitled to be kept informed as to the status of your matter and to request and receive copies of papers. You are entitled to sufficient information to allow you to participate meaning fully in the development of your matter.
You are entitled to have your legitimate objectives respected by your attorney, including whether or not to settle your matter (court approval of a settlement is required in some matters).
You have the right to privacy in your dealings with your lawyer and to have your secrets and confidences preserved to the extent permitted by law.
You are entitled to have your attorney conduct himself or herself ethically in accordance with the Code of Professional Responsibility.
You may not be refused representation on the basis of race, creed, color, religion, sex, sexual orientation, age, national origin or disability.